Skip to Content
Dentures & Partial Dentures
Full Dentures & Partial Dentures for Milwaukee, WI Patients
The Centre of Exceptional Dentistry in Milwaukee, WI can help you get back your bite and smile after losing your teeth. Our full dentures and partial dentures look and function like your natural teeth. You can enjoy eating your favorite food and chatting with your friends without worry. Dentures are a natural-looking replacement for your teeth that you can remove and place back in your mouth at any time. We may recommend full or partial dentures depending on your individual condition. When you're missing all your natural teeth, we use full dentures. Partial dentures sufficiently restore your smile when you're missing some teeth, but you still have natural teeth remaining. The base is flesh-colored and sits on top of your gums.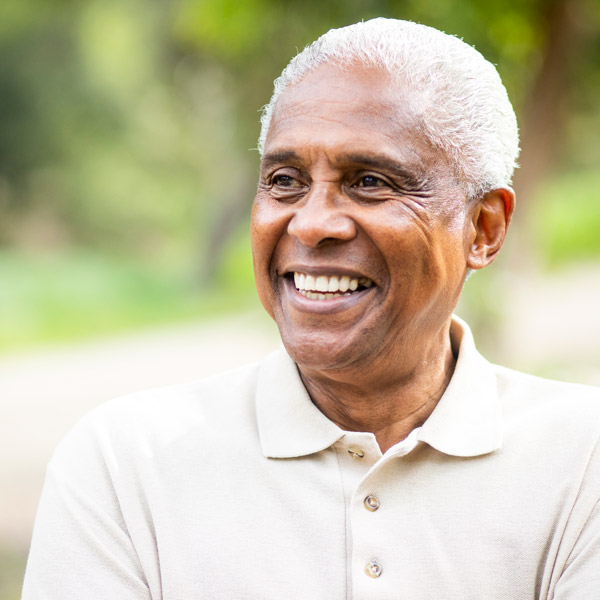 Types of Full Dentures
Full dentures come in two different types: conventional dentures and immediate dentures. To help you better understand the difference, we've described each type and when they're appropriate for your dental needs:
Conventional Full Dentures – These dentures are excellent when all your teeth have been removed and your gum tissue heals before we place the dentures. The gums could take a few months to heal fully, which leaves you without teeth during this time.
Immediate Full Dentures – The dentist will take measurements before removing your teeth so we can fit dentures for your mouth. After we've removed your teeth, we can immediately place these dentures in your mouth, so you don't have to endure life without teeth. However, due to your jawbone changing shape during the healing process, we will need you to revisit us so we can refit your dentures. Once the jawbone heals, we'll have to tighten the dentures.
Caring for Your Dentures
Your dentures might not be real, but you need to care for them as if they were. Be sure to brush them before you take them out. Once you remove them, place them in denture cleaning solution or room temperature water. Hot water can warp your dentures. Since your dentures are delicate, handle them carefully, and never drop them. To avoid ruining them, never try to adjust your dentures yourself. If they're loose or uncomfortable, call us for assistance. When you need a complete smile again, give us a call and schedule an appointment. Reach out to our office by calling 414-372-7374 at your earliest convenience!