Skip to Content
Restore Your Damaged Tooth with a Dental Crown
As time passes, your teeth will start to weaken and become more vulnerable to cracks, decay, discoloration, and other problems. If your smile no longer lives up to its former health and beauty, the Centre for Exceptional Dentistry can help you restore it using dental crowns. Our dentist might notice signs of severe decay, or it might be weak or cracked. In these cases, we may determine that a crown is necessary to prevent further issues with that tooth. When the damage is substantial, trying to use bonding or a filling to repair the tooth might not be sufficient. We'll examine your teeth and discuss the issues that are threatening your oral health. If covering a tooth with a dental implant is the best option, we'll perform the whole procedure at our Milwaukee, WI office. Our caring team will make sure you stay comfortable during your visit. Contact our dental practice with any questions, and we'll help you figure out the treatment that's right for you.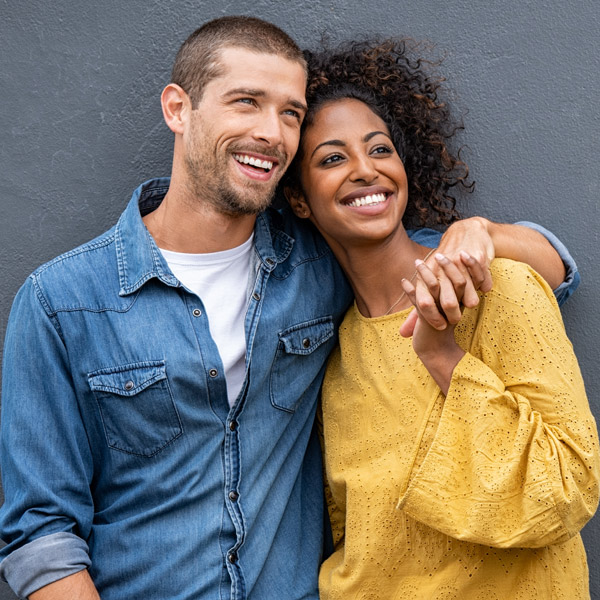 The Dental Crown Process
A dental crown is a single-tooth restoration made from materials like gold, porcelain fused to metal, or purely porcelain. A porcelain finished crown works best for a natural look that we can shade to match your other teeth. Once we cover your tooth with a crown, it will blend in and look exactly like a natural tooth. Installing a crown is typically a two- to three-visit process at our office. During the first visit, we file down the enamel to reshape your tooth so we can place the crown over it. Before we begin this part, we'll give you a local anesthetic to eliminate any discomfort. After we've reshaped the tooth, we'll take a mold of it and the surrounding teeth. The mold gets sent to a dental lab, where they create your dental crown so that it fits precisely and looks natural. Before you leave our office, the dentist will put a temporary crown on the tooth until we get the permanent crown.
Making Our Milwaukee, WI Patients Smile Again
After two to three weeks, the crown is ready, and we'll bring you in again to fit it on your tooth. We'll use a local anesthetic and set the permanent crown with a type of cement.
Every time you look in the mirror, you'll notice your old smile is back. Crown will last around ten to 15 years, thanks to their durability. Caring for it is the same as your natural teeth. Make sure you continue brushing and flossing regularly. The Centre for Exceptional Dentistry will gladly help you with any dental concerns you have. When you need a complete smile again, give us a call and schedule an appointment. Reach out to our office by calling 414-372-7374 at your earliest convenience!