Skip to Content
Replace Missing Teeth with Dental Implants
At the Centre for Exceptional Dentistry, we understand the frustration of trying to speak and chew with missing teeth, as well as the embarrassment of gaps in your smile. Tooth loss can also lead to additional problems in the future, including your adjacent teeth shifting out of position and your jawbone losing tissue. These issues have adverse effects on your bite and appearance. It's easier and less costly to resolve the problem of missing teeth early on. For a permanent solution to the gaps, we offer dental implants. These durable and natural-looking replacements get anchored into your jawbone, and they're the closest restoration option for your natural teeth. We also don't have to alter your existing teeth to place a dental implant. After we install it, your surrounding teeth will stay in position, and your jawbone will keep its tissue. Many people find the process daunting, but we can assure you that placing dental implants is a safe and predictable procedure. Contact our office to let us determine whether you're a good candidate for these dental replacements.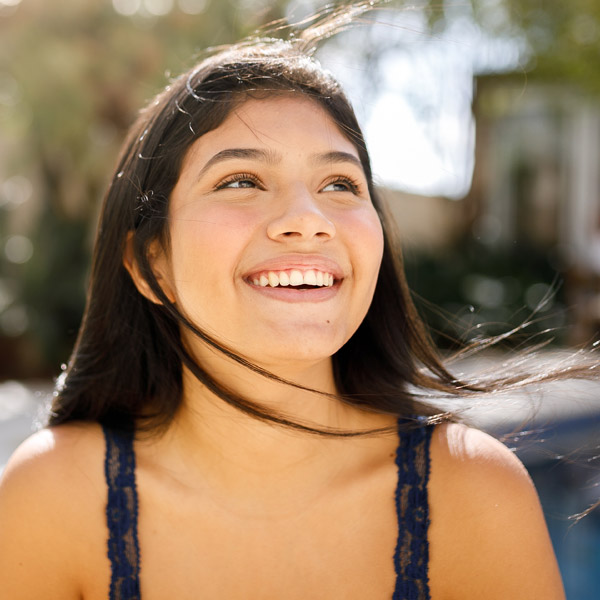 The Process of Setting the Implants
The whole implant process takes a few months to complete. We start by installing the implant itself by placing a screw into your jawbone. We insert it through an incision in your gum, and we can place multiple implants at once if it's necessary. After placing the implants, we suture the gums. The implants require around three to six months to heal. As they heal, the jawbone will grow around the implant (a process called osseointegration). While the implants are healing, we can install temporary crowns that allow you to eat, speak, and smile. After the healing is complete, we place an abutment on the implant and take an impression of it for creating your restoration. Once they've completed the restoration, we'll have you return to our office so that we can permanently attach the restoration. You'll enjoy a completely restored smile as soon as we finish.
Enjoy a Fully Restored Smile in Milwaukee, WI
Dental implants are a wonderful way to regain the look and functionality of your mouth after tooth loss. The Centre for Exceptional Dentistry takes pride in the care and attention we put into every procedure we perform at our practice. Whatever your dental needs may be, our caring staff ensures your comfort during every visit. When you need a complete smile again, give us a call and schedule an appointment. Reach out to our office by calling 414-372-7374 at your earliest convenience!